Springing into the Magic: Spring Fair on the Square
When May rolls around, it bears a sense of liveliness. The blooming of flowers, green trees, it radiates something special. May is also the start of booming activity in Downtown Baraboo. The first event that kicks off the bustling spring and summer seasons is the Spring Fair on the Square. It is this coming Saturday from 9:00am until 4:00pm and is truly an event unlike any other. But what is special about this event and why should you come participate?
Celebrating its 35th year, the Spring Fair is a day where nearly 200 crafters and artisans take over the streets to showcase and sell their wonderful handmade items. What sort of items will be available to purchase? It can be anything. Metal yard decorations, glassware, earrings, engraved stone designs, are to name a few. Floral decorations, photography and art, even outstanding local authors will be available! This is also a great opportunity to network and meet the amazing creative individuals who make these goods, celebrate and support them.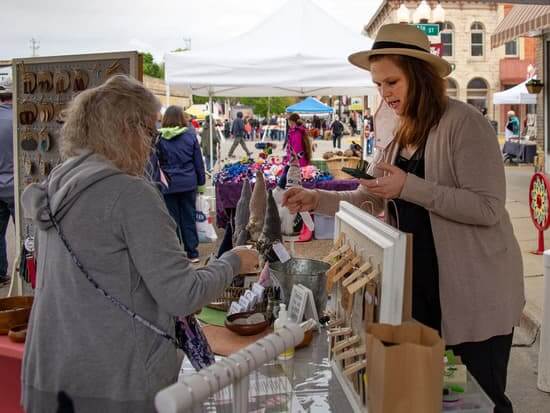 But that's not all that happens at the Spring Fair. We welcome several hands-on activities for the whole family to enjoy. The Baraboo Children's Museum will have something to offer the kids to create crafts just like other crafters at the fair. Baraboo Lions Club will have games where you seek to win a prize! Additionally, TJ Howell will perform a series of shows throughout the day, putting on a display that is extraordinary and hysterically fun. Don't forget to stop by and see his wife who will don face painting and animal balloons!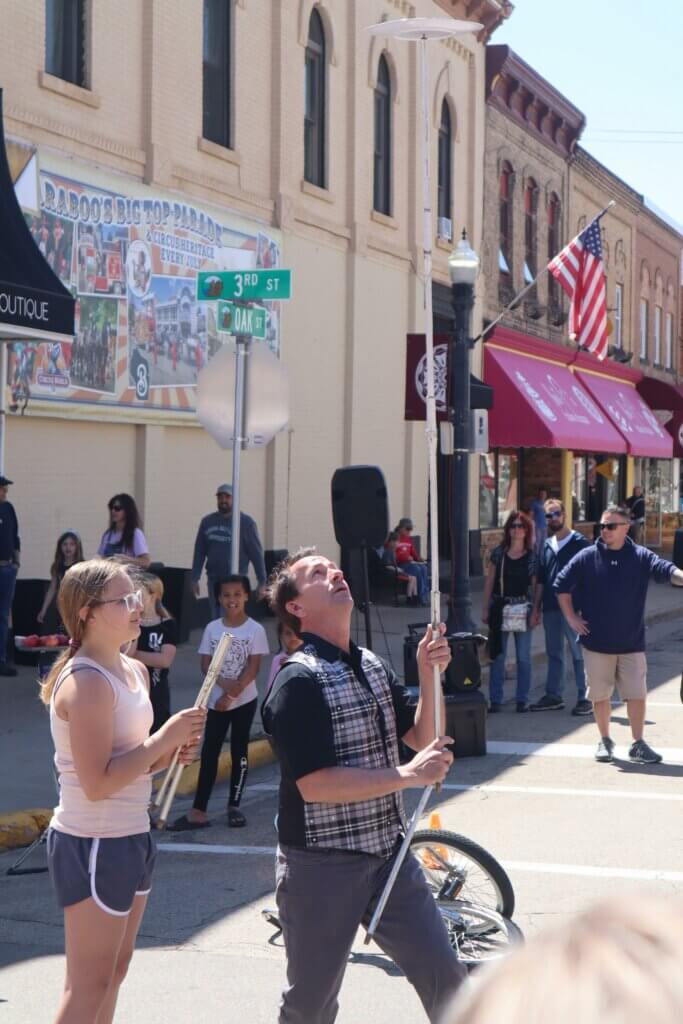 With so much activity and things to see, you'll find yourself getting hungry and thirsty. Be sure to stop at the food court. There are some delicious options: fresh hamburgers, corn dogs, and all the finest of deep-fried treats. Quench your thirst with some lemonade, grab some street tacos and then make your way up to the courthouse lawn.
What's happening on the courthouse lawn? Not only are there activities and more crafters to check out, but at the center of it all is live music to listen and enjoy! This year, we are delighted to welcome Lou Shields and Shawndell Marks as our featured musicians. Lou Shields will play some great folk-style renditions during the morning, and Shawndell will have a great variety of relaxing melodies in the afternoon.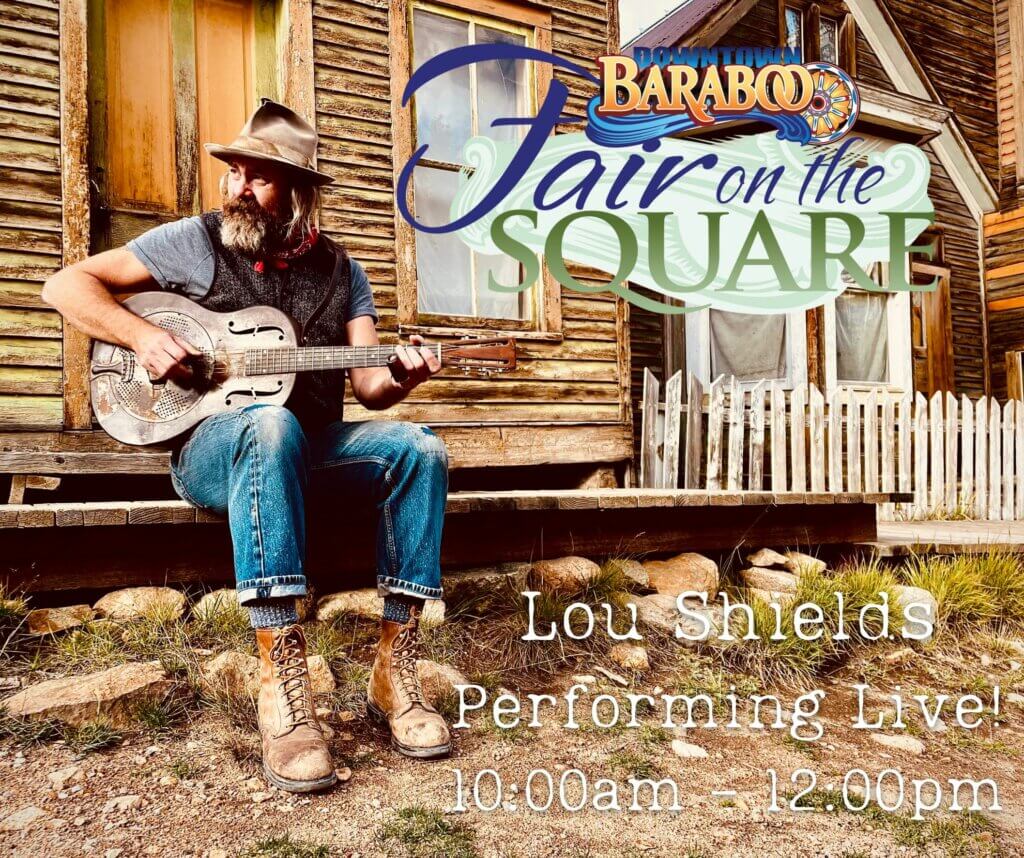 Another important staple to the Spring Fair is the community court. We are proud to welcome a number of non-profit organizations to promote their missions and hard work. The greater Baraboo area is home to some incredible organizations and we always look forward to welcoming many of them.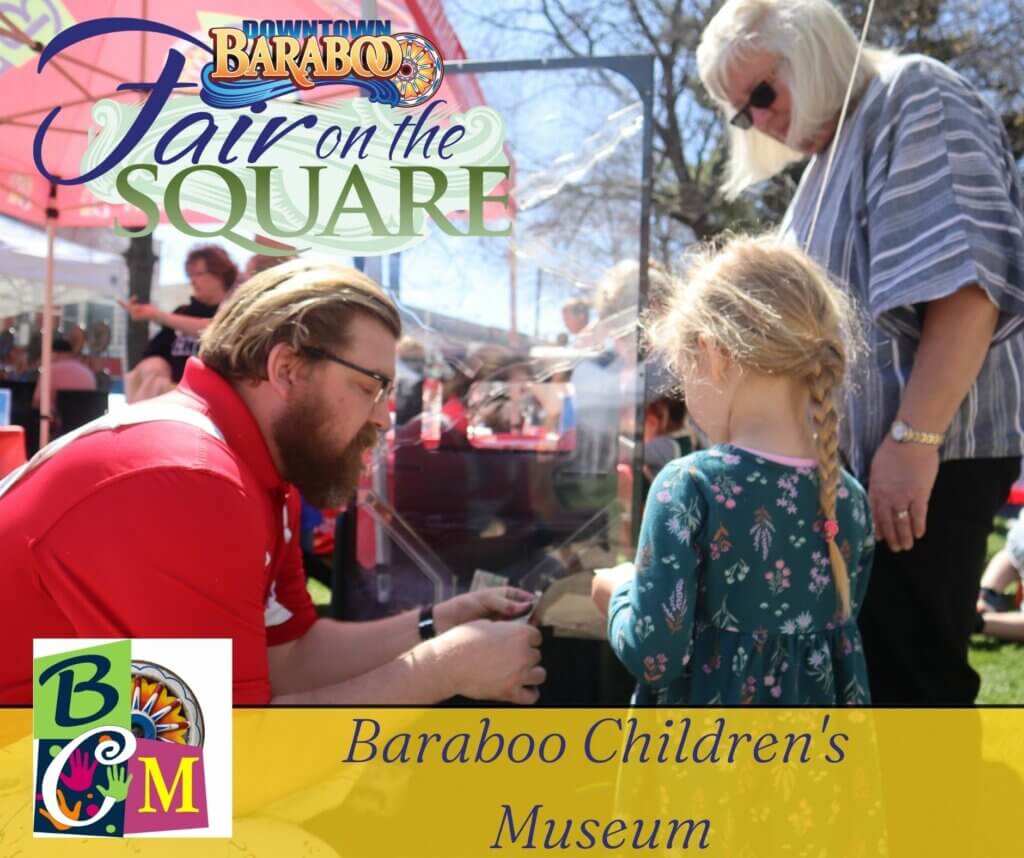 Lastly, the day is also the Farmer's Market opener for the season. Typically held every Wednesday and Saturday from 7:30am until 12:30pm, the Baraboo Farmer's Market will bring together a bunch of local area farmers to sell their freshly-grown produce. We are thrilled to have the Farmer's Market choose the Spring Fair as their first day of the season each year!
Overall, this is breakdown of the Spring Fair is just barely scratching the surface. The only way to understand the magic of the event is to come experience it yourself. Join us this coming Saturday from 9:00am until 4:00pm to find some great gifts for your mother on Mother's Day, or perhaps make the Spring Fair itself the best gift by bringing her along to enjoy some of the fun.