Community Christmas Market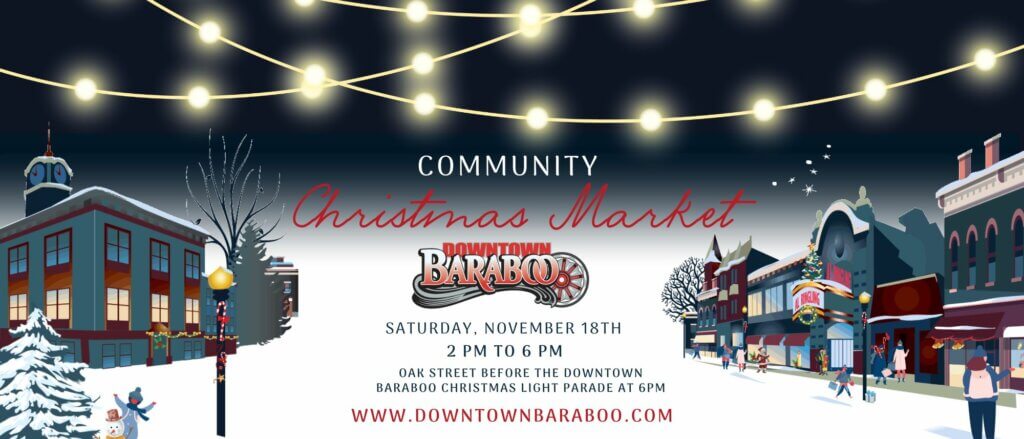 Downtown Baraboo 1st Ever Community Christmas Market
Get ready for a heartwarming holiday experience as we transform Downtown Baraboo into a magical wonderland of festive joy at our 1st ever Downtown Baraboo Community Christmas Market!
On the Saturday of the Christmas Light Parade check out Downtown Baraboo newest event Saturday, November 18th, 2023 from 2pm to 6pm. This soon to be beloved event is a perfect way to welcome the holiday season with family, friends, and neighbors into Downtown Baraboo.
Shop the Stores & Streets of Downtown Baraboo under the lights. Sweet sounds of the holiday tunes, Community Shopping, and Community.
What to Expect
Bring the family to Downtown Baraboo in the afternoon before the Downtown Baraboo Christmas Light Parade ( starts at 6pm). Join us on Oak Street ( where the food vendors are for events) for Downtown Baraboo's newest event.
Shop your Favorite Downtown Baraboo Stores
Caroling on the Streets by local groups
Warm up by a Fire Ring
Shop local vendors on Oak Street
Spread the Joy of the Season for all to hear
This new event will have the magic of a Night Market with a community focus. Invite your friends and Neighbors to experience the Magic of Downtown Baraboo.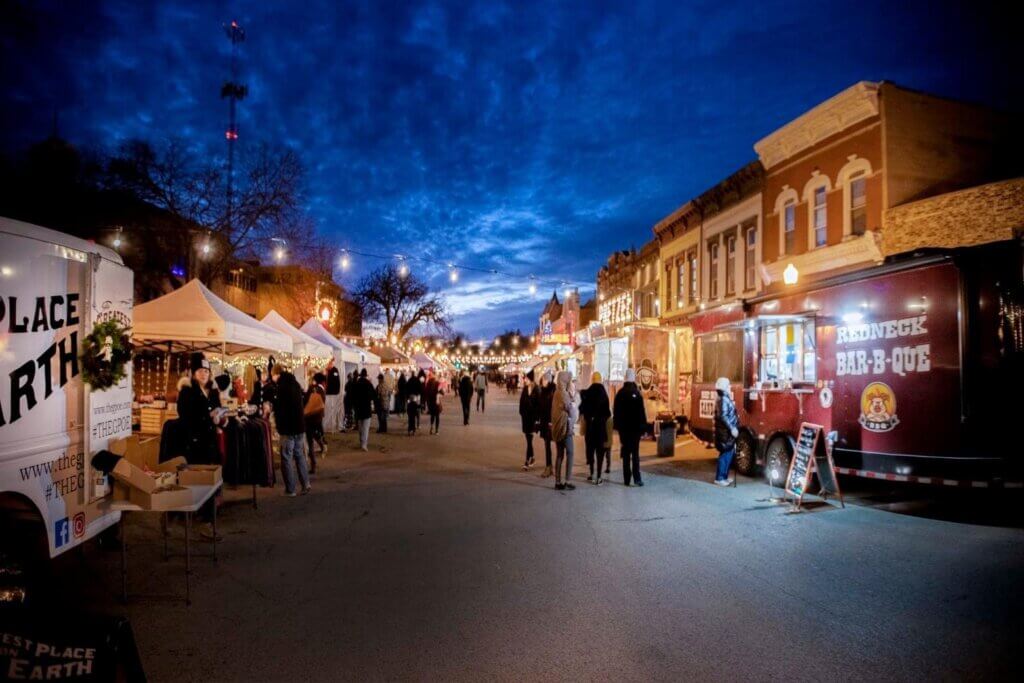 Photo Credit | Bill Johnsen