Farmer's Market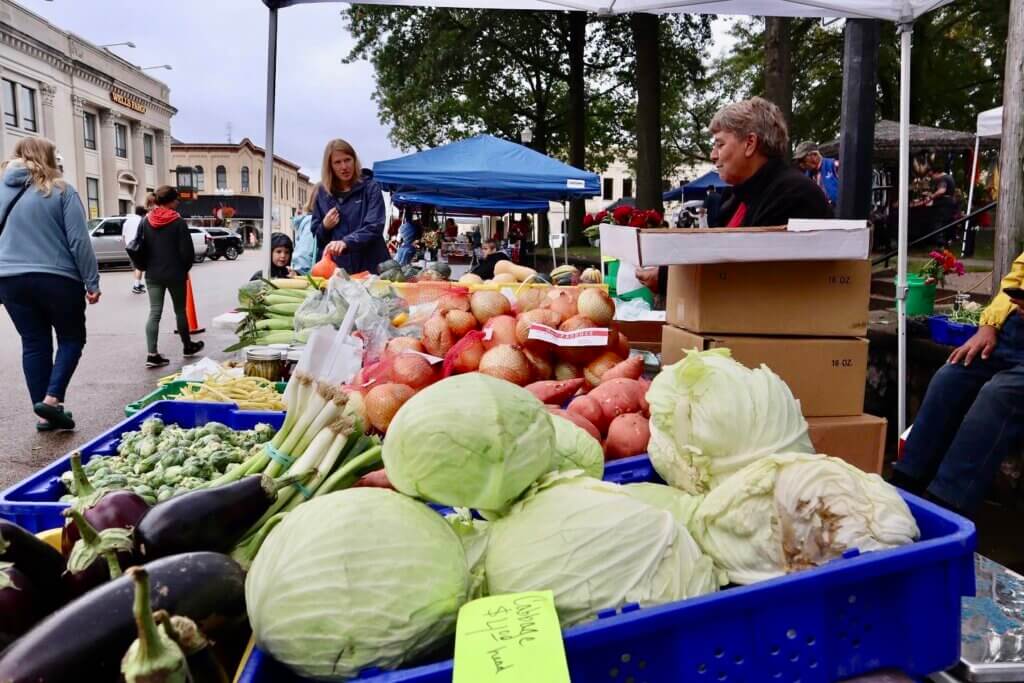 The Farmer's Market is a great opportunity to find some fresh grown goods to help with your meal preparations at home. It's also a fantastic chance to meet and greet the Baraboo community's finest (and most charming) farmers. You can find the Farmer's Market right on Oak Street between 3rd Avenue and 4th Avenue, right in front of the Sauk County Courthouse lawn.
The Farmer's Market opens each year beginning at the Spring Fair on the Square. Afterwards, it is regularly held every Wednesday and Saturday from 7:30am until 12:30pm. It's best preferred to arrive early so you can a chance at all the hearty goods available for sale!
The first Farmer's Market is scheduled on Saturday, May 13th, 2023 with the Spring Fair on the Square. Hours are 7:30am – 12:30pm.