Old Fashioned Day & Made in Baraboo Market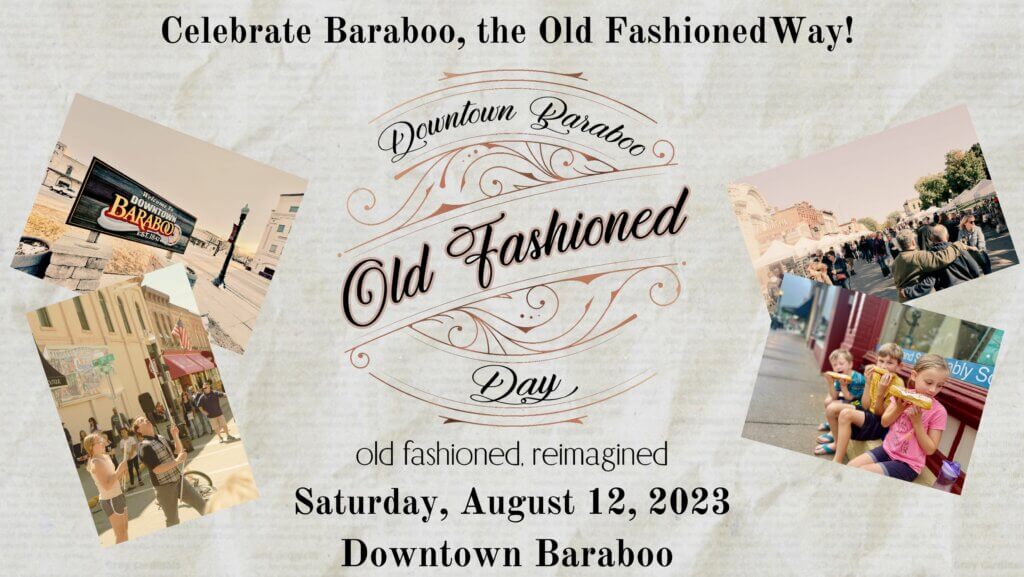 We cherish both the rich history of Downtown Baraboo and vibrance of what makes is magical today. We are pleased to welcome back a former staple event for the community: Old Fashioned Day!
Old Fashioned Day is a celebration of all the above things and so much more. Featuring live music, business clearance sales, exciting activities including a water ball tournament on Fourth Avenue in front of the historic Al. Ringling Theatre!
In additional these activities and sales, it's also the return of our Made in Baraboo Market. We admire how creative the greater Baraboo community is in terms of handmade crafts and goods, original artistry, and memorable photography. This is an opportunity to host our Baraboo artisans and crafters to promote and sell their fantastic goods. All of the Made in Baraboo Market takes place on the downtown courthouse square.
For more information on our Old Fashioned Day and Made in Baraboo Market, go to:
https://www.downtownbaraboo.com/event/maxwell-street-days-made-in-baraboo-market/
Old Fashioned Day:
Saturday, August 12: 9am – 4pm
Made in Baraboo Market
Saturday, August 12: 10am – 3pm