Christmas Light parade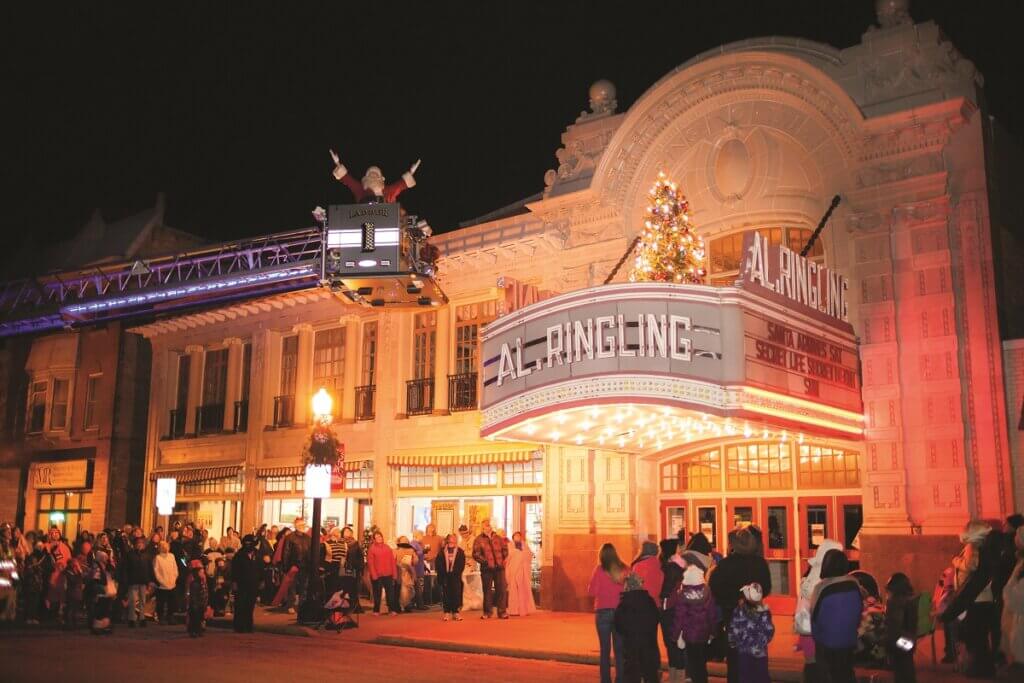 There's no grander time to believe in the magic of Baraboo than witnessing our annual Christmas Light Parade. A holiday tradition, the parade takes place on the third Saturday in November and is the kickoff to the Christmas season for the community. The parade showcases some of the most beautiful and festive holiday floats. The parade concludes with the appearance of none other than Santa Claus, who arrives from the North Pole to light the Christmas tree that sits atop the historic marquee of the Al. Ringling Theatre.
If you are interested in having a float entered in the 2022 Christmas Light Parade, application is open! Please see the link below to review the form and read the guidelines.
2022 Christmas Light Parade Entry Form and Guidelines Link:
https://docs.google.com/forms/d/e/1FAIpQLSfwZsl1ItVmdD8ZdlFIG6GQc2P3seqIsIkAVclrqv4rGf8s2g/viewform?usp=pp_url