Christmas Light parade
There's no grander time to believe in the magic of Baraboo than witnessing our annual Christmas Light Parade. A holiday tradition, the parade takes place on the third Saturday in November and is the kickoff to the Christmas season for the community. The parade showcases some of the most beautiful and festive holiday floats. The parade concludes with the appearance of none other than Santa Claus, who arrives from the North Pole to light the Christmas tree that sits atop the historic marquee of the Al. Ringling Theatre.
Saturday November 19th at 6pm
The 2022 Downtown Baraboo Christmas Parade Theme is " BE KIND " a community wide initiative that began in Sauk Prairie has sprawled in to the Baraboo Area and beyond. Downtown Baraboo is proud to be a driver to pass this message far and wide.
2022 Christmas Light Parade Entry Deadline has passed. Mark your calendars for the 2023 Christmas Light parade will be November 18, 2023 with Applications going live in August of 2023.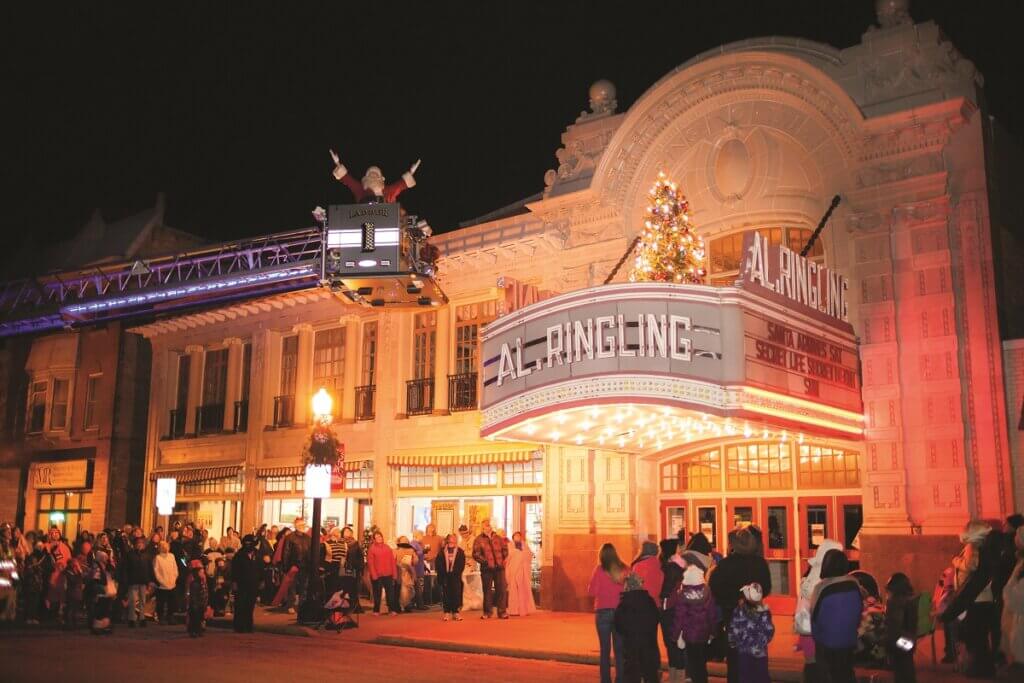 Downtown Baraboo Christmas Light Parade Map
The Downtown Baraboo Christmas Light Parade starts at 6pm Sharp in Downtown Baraboo, see the map for the parade route. Make plans to arrive early to do a litle holiday shopping or grab dinner in Downtown Baraboo. Plan accordingly with time your favorite restaurant may be at capacity.
This year we will have some community groups selling snacks and cocoa on Oak Street, support our local groups.
TV 43 / Max 99.7 will be broadcasting Live across from the Al Ringling Theatre. If you are not able to join us at the parade you an stream live on their Facebook page .
Welcome Santa as the Finale of the Downtown Baraboo Christmas Light Parade and follow him on a beautiful historic Circus Wagon to the Al Ringling Theater as the Baraboo Fire Department lifts Santa up the the Marquee to light the Downtown Baraboo Community Christmas Tree.