Valentine's Day in Downtown Baraboo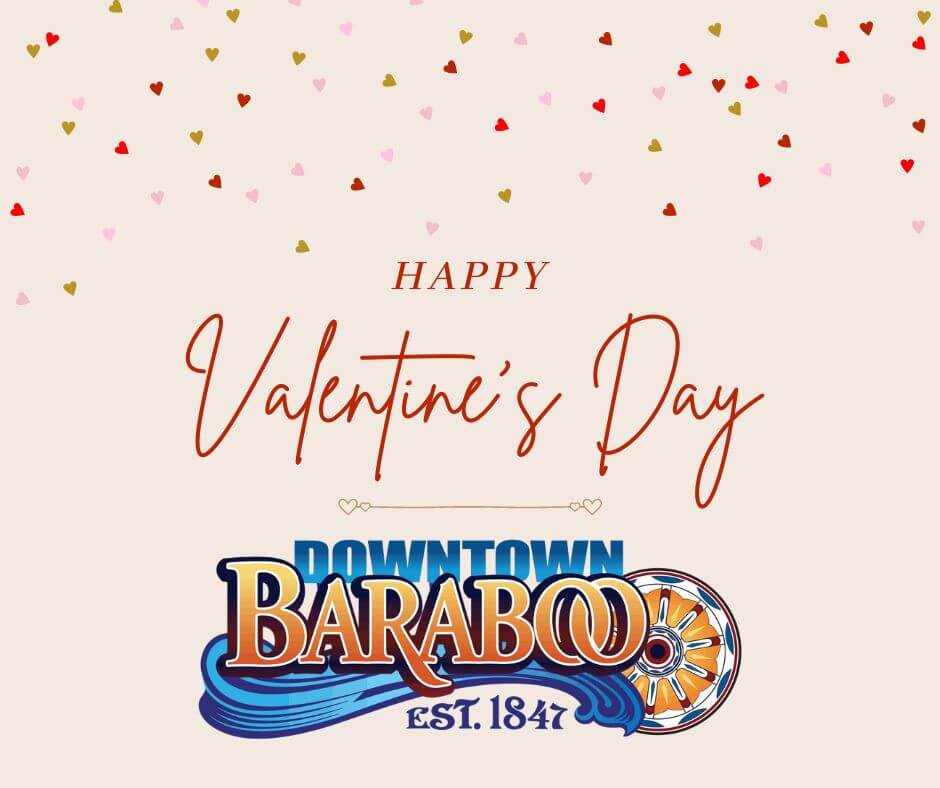 Ah, Valentine's Day. For some, Cupid draws their bow and slings arrows to make those feel a little extra romantic for one to swoon their partner (or new love interest) with lavish gifts. If not gifts, then perhaps a pre-planned getaway with a delicious dinner and flowers (add a card filled with affectionate words). For others, the day is about rounding up your friends and enjoying a moment of love that helps endure the bonds of your relationships.
However, it's often the common case that people don't plan for Valentine's Day until the very last minute. Luckily for downtown Baraboo, we have some extravagant ideas that will help get your brain thinking of how to showcase what affection lies in your heart for your loved one. Here's some interesting ways to make Baraboo your destination for a romantic Valentine's Day treat.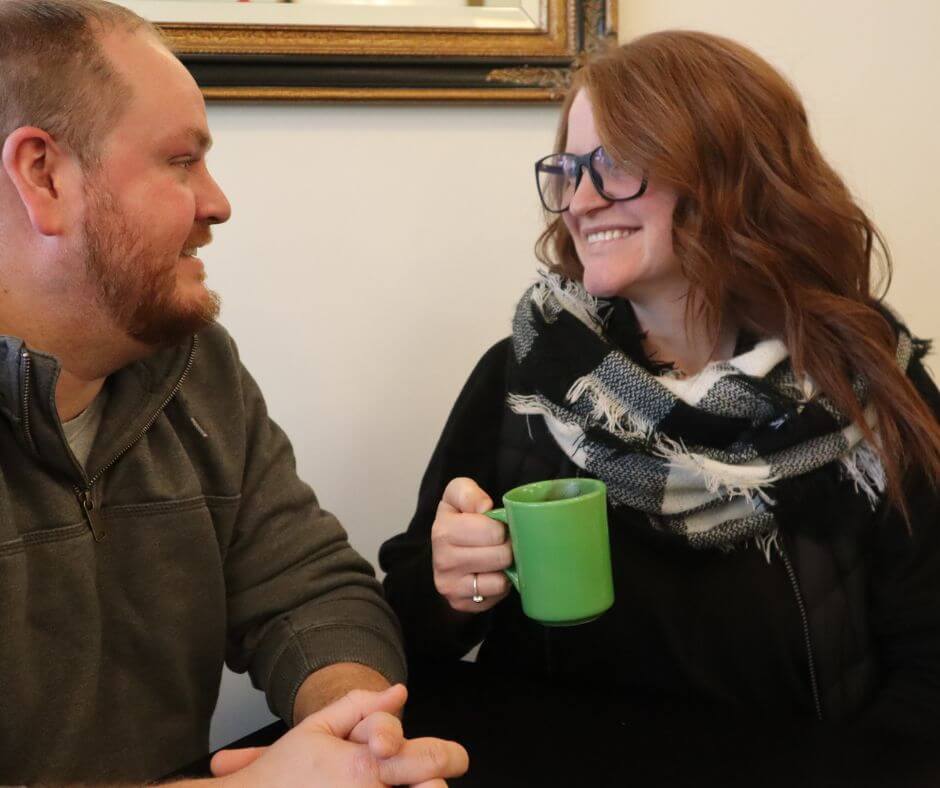 Breakfast/Coffee Date
This year, Valentine's Day falls on a Tuesday. That could make things difficult for a full day retreat. So instead of vying for a traditional dinner date, maybe choose to have a hearty breakfast or a delicious coffee and pastry before heading off to work! Many great options include Nautical Coffee Co., Coffee Bean Connection, Broadway Diner, and Neat-O's Bake Shoppe. If you're looking to select a healthier option, be sure to check into 3rd Street Nutrition for some excellent shakes.
Lunch/Dinner Date
Of course, just because this "lovey-dovey" holiday is during the week doesn't necessarily mean you have to opt out of doing things traditional. Grabbing your friends or romantic partner for a lunch escape during the workday is just as good as any other option! Maybe snag some healthy, delicious meal at Relish Tray Bistro & Speakeasy, get a custom 18-inch pizza at Mama Mia Pizzeria, or grab the burger of the month at Baraboo Burger Company. Otherwise, these, and other options, are available as a dinner selection. In addition to dinner, there's always good places such as The Little Village Café or Al. Ringling Brewing Co. to serve up a savory cocktail and pair it with your meal. Or if you'd rather stay in and want to do take out, these options work well, but don't forget to swing by Von Klaus Winery to grab a good bottle of wine (particularly their Ice Breaker port… mmm…).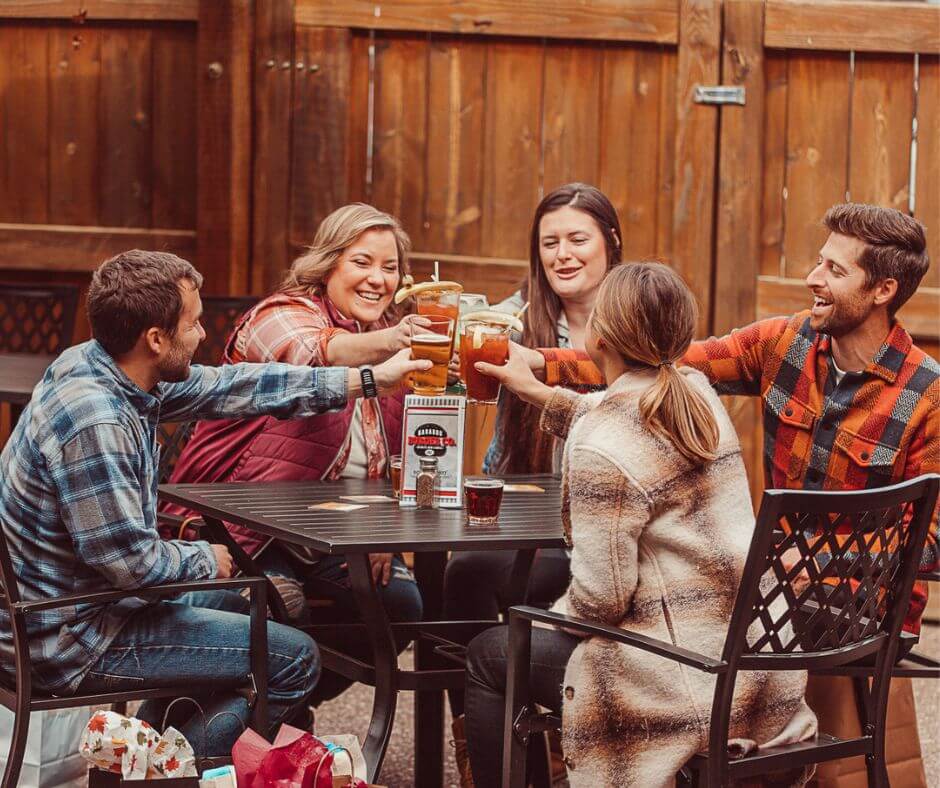 Shopping
Another novel idea is to grab your partner and shop for your heart's desire! The old saying goes, "Diamonds are a girl's best friend." If you're eyeing to swoop your partner off their feet with something that glistens and speckles, The Jeweler's Edge is going to be your hotspot. Perhaps you and your partner are talking about taking the relationship to the next level and get engaged? The staff there will be there to help you find the right ring and display other enticing pieces of jewelry.
If you're taking the relationship a step further by moving in together, check out McGann's Furniture. With an array of amazing furniture selections from chairs, love sofas, or a new bed, the next phase of your relationship by moving in together should be displayed appropriately: In style!
Of course, Valentine's Day is a big day to get flowers. Be sure to stop into Amber Moon and see what selection or arrangement can be made. They also deliver! If you're looking elsewhere, another great option is Country Sass Gifts. Tammy will help find the right kind of floral set up to make the recipient grin from ear to ear.
Let's not forget the other different amazing stores that await you with ideas. Do some thrift hopping by jumping together from one thrift boutique to the next: Oak Street Antiques, Eclectic Treasures, Baraboo Vintage and Seek Boutique, are all just to name a few. Or make Valentine's a game night: Grab a fun board or card game at The Labrynth Games, or if you and your friends are all about the video games, find a good multiplayer game at The Spin Shack (or a good movie, or a set of sweet musical vinyl records).
Self-Care Retreat (or "Treat Yo'Self")
There's plenty of self-care places to go and check out. Discuss a future retreat at Spa Serenity and Pause Facial Bar to get pampered. Book a massage at 3rd Street Massage to unwind from the stress of your daily routine. Looking to the newly opened The Luxe Lounge Salon for some beautification. Perhaps Valentine's Day doesn't have to be all about treating each other well, it can also be about loving yourself!
As you can undoubtedly see, we have quite an array of different ideas and ways to celebrate this coming Tuesday's festival of love and romance. Dining, coffee, shopping, and self-care, there's endless possibilities for you, your partner, and/or your friend's date. Downtown Baraboo has all the magic for your love story!