The baraboo light parade: Kids version

Remember what Christmas was like as a child? Sometimes yes, but as adults it's easy to forget that kind of excitement. What would a child's first visit to Baraboo's Holiday Light Parade be like? Maybe something like…

We're going to the Holiday Light Parade!
It's someplace called Baraboo. Mom and Dad said I've been there before. Baraboo. I want to know if they've got bears there. Dad says no, but they have elephants. Then he says something about ghosts because Barabooooooo. Dad always thinks he's funny.
We get out of the car and walk a little way and Mom keeps stopping to look into the windows. There's pictures of clowns and these things on the sidewalk that look kind of like wheels, but painted lots of colors. Dad says they're circus wagon wheels because the circus came from here.
That's why the elephants.
Finally we go into a toy store. So much cool stuff. I want to get the gum that makes your teeth turn black but Mom says no, it's too close to Christmas for us to be buying ourselves stuff, so I fill out a wish list at the counter but I don't have time to finish before Mom and Dad say we have to leave.
Dad points out a Christmas tree up on top of this old theater. He calls it a "markey" and says we'll see it again later.
We stop and get some hot chocolate at this tent on the street with Boy Scouts. And we go into about a hundred other stores looking at things. We do see another toy store and there's two stores called Shack right across the street from each other, and another one called Angels and Arrows that sounds cool but they only sell clothes and stuff (Mom seemed to really like that store).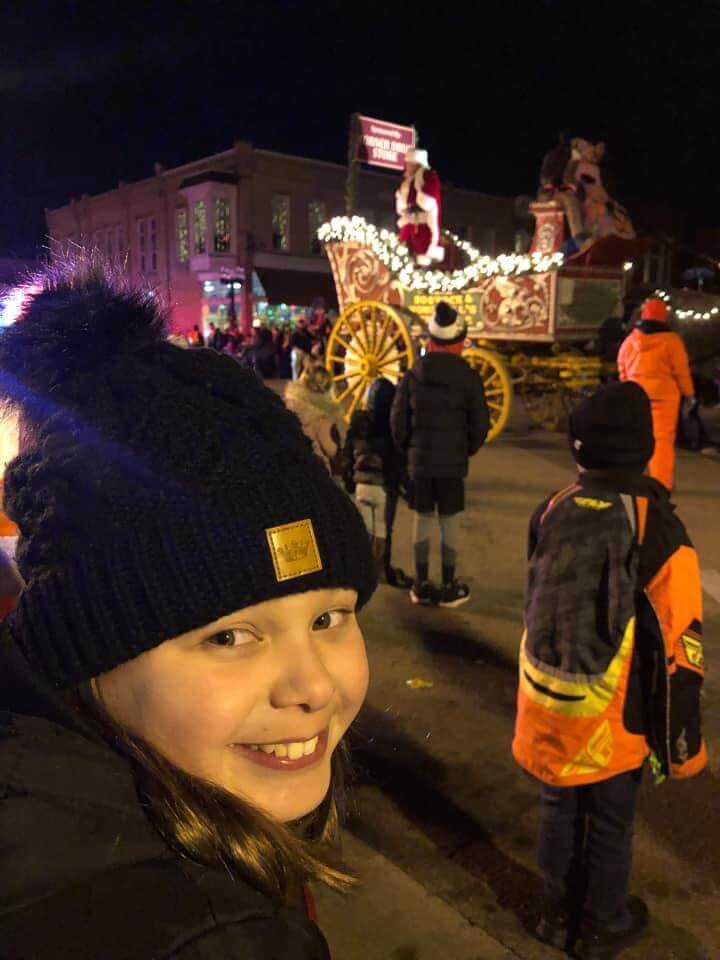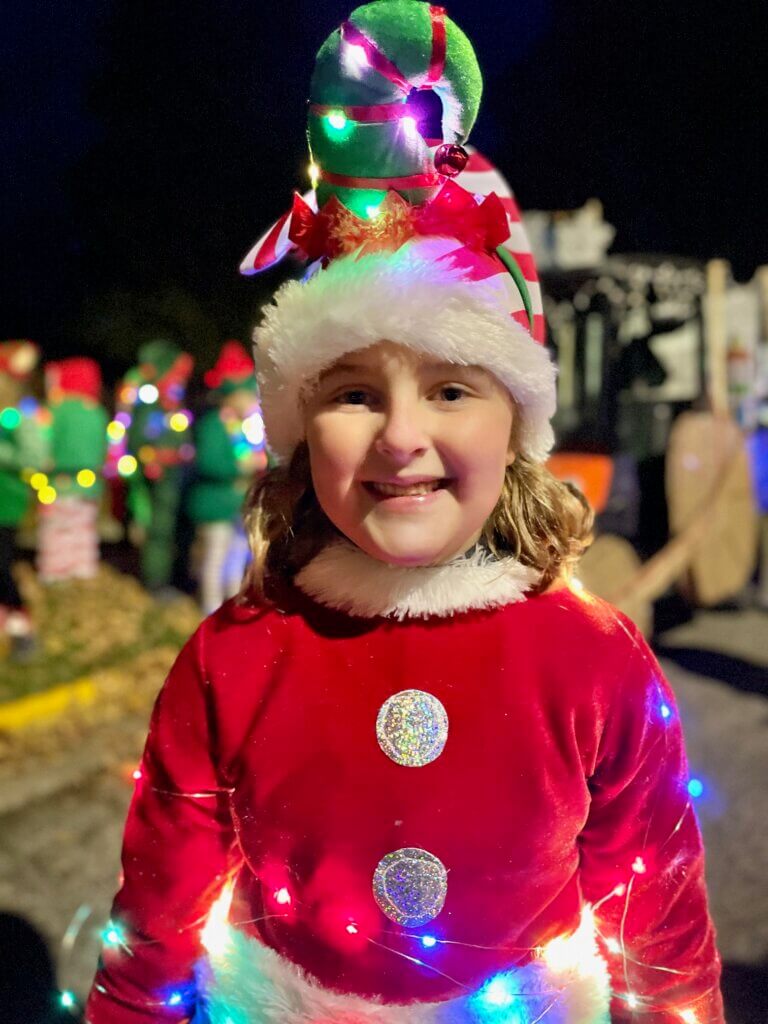 It's getting dark and there are people everywhere. Dad says we should find for a place to watch the light parade. We cross the street and some other kids scoot over to let me sit on the curb with them.
The parade is so cool. It's dark out and everything is lit up, even some of the people! There's horses and clowns and these weird big bikes and I get some candy and then there's Santa Claus riding on a wagon!
Then Dad says come with us, and we walk across some grass back toward the theater with the Christmas tree. He puts me on his shoulders and there's Santa Claus again on the back of the fire truck, and the fire truck ladder goes up with him on it and he turns on the Christmas tree's lights and everybody cheers and we can get in line to see Santa inside the theater!
Dad waits with me until it's my turn and Mom, I think she went to look at more stores. I get to see Santa (he's got a real beard!) and Mom has more hot chocolate when we find her, and then it's time to go home already.
But I make sure they promise we can come back to Baraboo again next year. The Holiday Light Parade is so much fun.