No Mistakes, All Happy Accidents: Celebrating the Artistry in Downtown Baraboo
Baraboo is a city that loves its art as well as its artists. Our downtown area showcases it everyday. We have special events which solely highlight our creative artisans and it allows attendees the opportunity to buy these handmade pieces for their homes or as gifts. There are also many wonderful businesses and shops in town that enjoy showing off intimate art galleries. Here are just a few examples of upcoming events that will showcase these artists.
---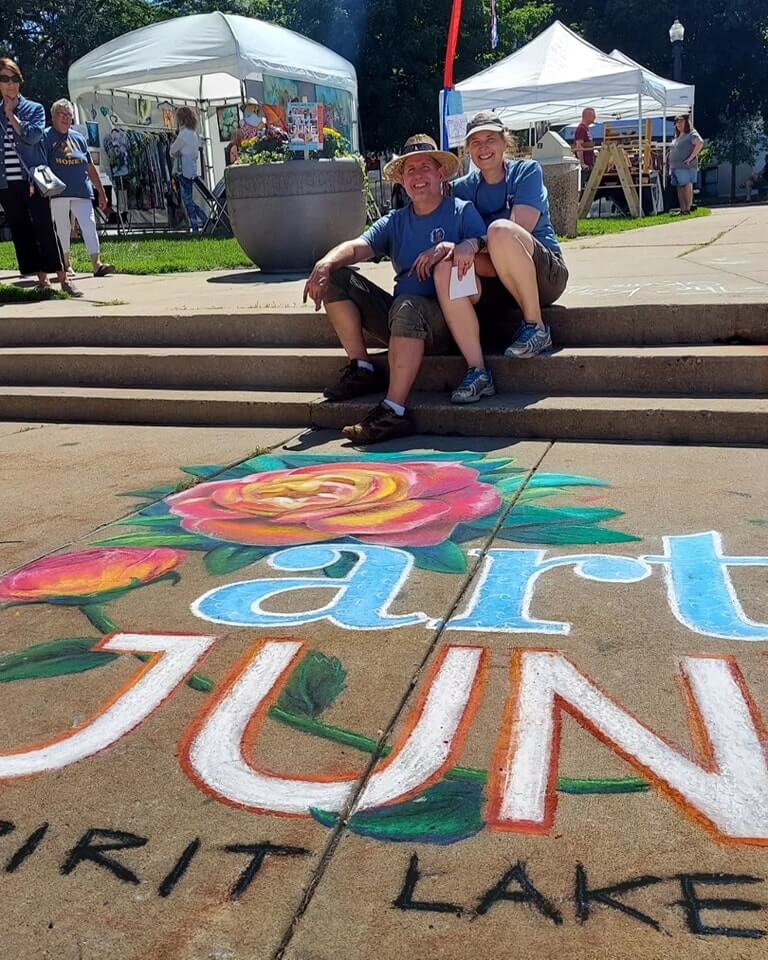 58th Annual ArtJune: June 17th
Saturday, June 17, 2023 from 9:00am-4:00pm brings us ArtJune, one of the biggest arts events by Spirit Lake Arts (Sauk County Art Association). A staple for 58 years, ArtJune is hosted on the Sauk County courthouse square, located right in the heart of downtown Baraboo. Nearly 60 artisans will set up with their own original art to exhibit and sell. It also provides the opportunity to introduce people to the artisans and their styles. This is a perfect opportunity to take your children out to explore and extend their own artistic imagination. Walking around ArtJune you will be stunned by the amount of talent there is. But fair warning, you might just leave motivated to create your own masterpiece.
For more information, please go to https://spiritlakearts.square.site/art-june-2023
Local Art + Local Business = Great Galleries!
Next time you are out in Downtown Baraboo, go visit some of our favorite places to enjoy some intimate areas displaying local artisans. Con Amici Crafts, Cocktail & Wine Bar has long been a staple in hosting gallery shows. They have worked with numerous artists in the area and have countless galleries throughout the year. Rather than evening tours, stop at some of our coffee locales to not only enjoy a "pick me up" but also take in some more creative works! The Bella Vita Cafe, Nautical Coffee Co., and Coffee Bean Connection typically hosts a variety of excellent photography, handmade goods, and paintings that will be amplified by your purchased caffeinated beverage and baked goods.
Additionally, local shops such as Cornerstone Gallery have solely devoted their businesses to support the local and regional arts. We strongly urge you to explore our local businesses and see what the wonderful, vibrant collections they have not just for display but also for sale!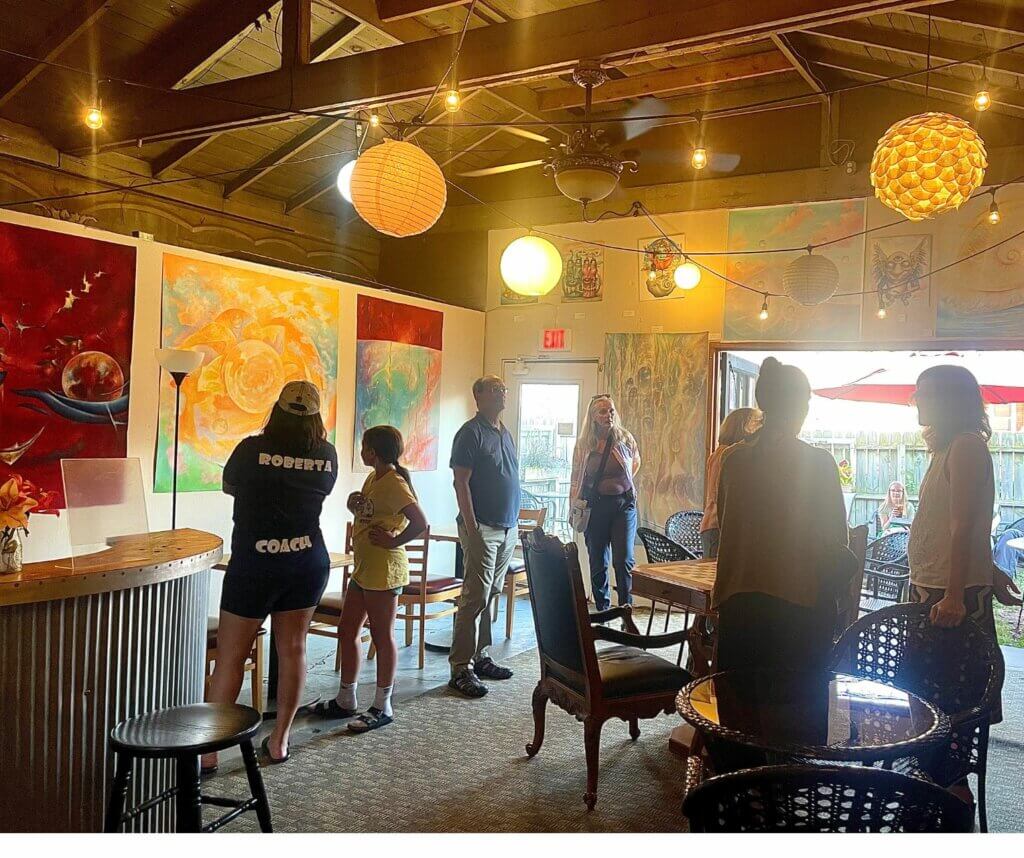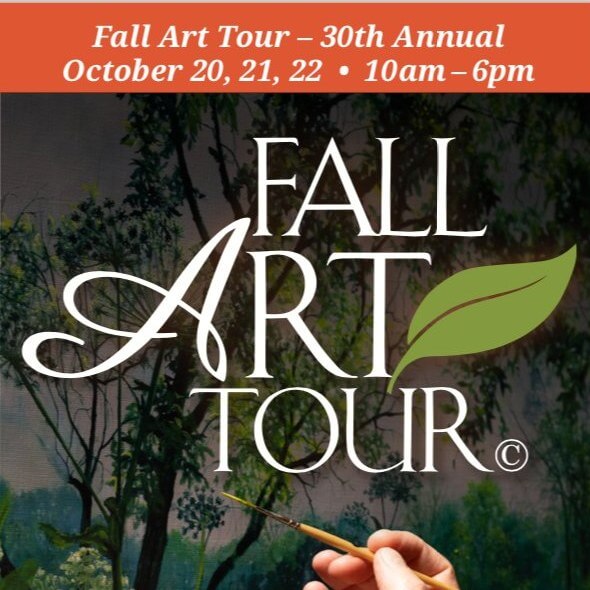 Fall Art Tour: Adding More Color and Variety to the Fall Season!
The Fall Art Tour is one of the most unique art experiences you will find. This is truly an experience unlike any other. Celebrating 30 years, the Fall Art Tour takes place during the third full week of October. Over 60 artisans and crafters all from Baraboo, Spring Green/Dodgeville, and Mineral Point open their studios for a behind the scenes look into their art and their creation. You can expect to see painting, sculpting, pottery, woodworking, and so much more.
Each one of these stops will have demonstrations, tours of the studio space, as well as artwork for sale. The beautiful scenic drive through this portion of Wisconsin in the autumn season only adds more beauty to this much loved event. The Fall Art Tour is taking place October 20, 21, 22, 2023 from 10:00am – 6:00pm.
For more information, go to https://fallarttour.com
This is Just a Sample of the Baraboo Art Scene…
Overall, it is truly difficult to find yourself entering the front doors of a local store or cafe in downtown Baraboo that does not have some form of local art for sale or on display. If you couldn't tell from what's described above alone, art is a way of life here in Baraboo. We are certainly proud of all the talent and creativity that strongly influences all who explore the magic.
Join us this summer, or any time of the year for that matter, and tour around to explore the wonder and best parts of downtown Baraboo's art scene!
———-
Be sure to like and follow our social media channels to be up to date on upcoming and current events!
Facebook: https://www.facebook.com/downtownbaraboo
Instagram: @downtownbaraboo