Downtown Baraboo Wine Walk
Join Downtown Baraboo merchants for a wine tasting tour! Each location will have two wines (1 white and 1 red) for sampling. A wine walk map will be provided for note taking on which wines you liked or disliked. Taste wine while also sampling some delicious treats all while leisurely strolling through Downtown Baraboo! Tickets go on sale exactly one month prior to the event – tickets sell quickly, so be sure to purchase your tickets right away!
Follow all the event details at Baraboo Wine Walk on Facebook!
When are the Wine Walks?
The Downtown Baraboo Wine Walks are held in Spring (May) and Fall (November)
How do I get tickets?
Tickets generally go on sale at Bekah Kate's exactly one month before the event date
9 a.m. in-person at Bekah Kate's
There can be a long line, we suggest getting there early!
10 a.m. online through Eventbrite.com
Limit of 4 tickets per person
Tickets are $40 each (Cash or Check ONLY)
Can I call or email to reserve tickets?
NO! Requests for tickets will not be taken by phone or email.
What if I lose my Wine Walk ticket?
Your Wine Walk ticket is just like cash. Lost tickets cannot be replaced.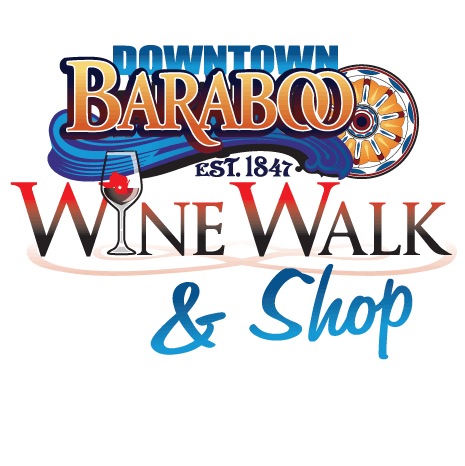 What if I can't come to the Wine Walk at the last minute? What can I do with my tickets?
You are welcome to turn the tickets into Bekah Kate's, but they are non-refundable, or find someone who was unable to purchase tickets.
Another option is become a friend of the Downtown Baraboo Wine Walk on Facebook and let everyone know you have tickets available!
When can I pick up my glass?
You can pick up your glass starting at 9 a.m. at Bekah Kate's on the day of the event. You MUST bring all of your tickets with you to pick up your glasses. You will receive one glass with wine glass ring, one wristband, and one wine walk map with listing per ticket.
Where do I start the evening?
Once you have picked up your glass at Bekah Kate's, you can start at any location on the wine walk map starting at 6 p.m.
What should I do if I have had too much to drink?
Please DO NOT drink and drive! There will be information provided on Baraboo Bar Buddies for a safe drive home.
Where can I buy the wines that are featured on the wine walk?
The majority of the wines featured on the wine walk are available at Bekah Kate's
What are the rules I need to be aware of?
You MUST:
Be 21 years or older to attend the event
Rinse and empty your wine glass before leaving each and every stop
If you need a drink of water, drink it inside one of the locations. You may not have any liquid in your glass while on the city sidewalks/streets between stops!
Please no strollers
Please help us keep this event going by strictly following these rules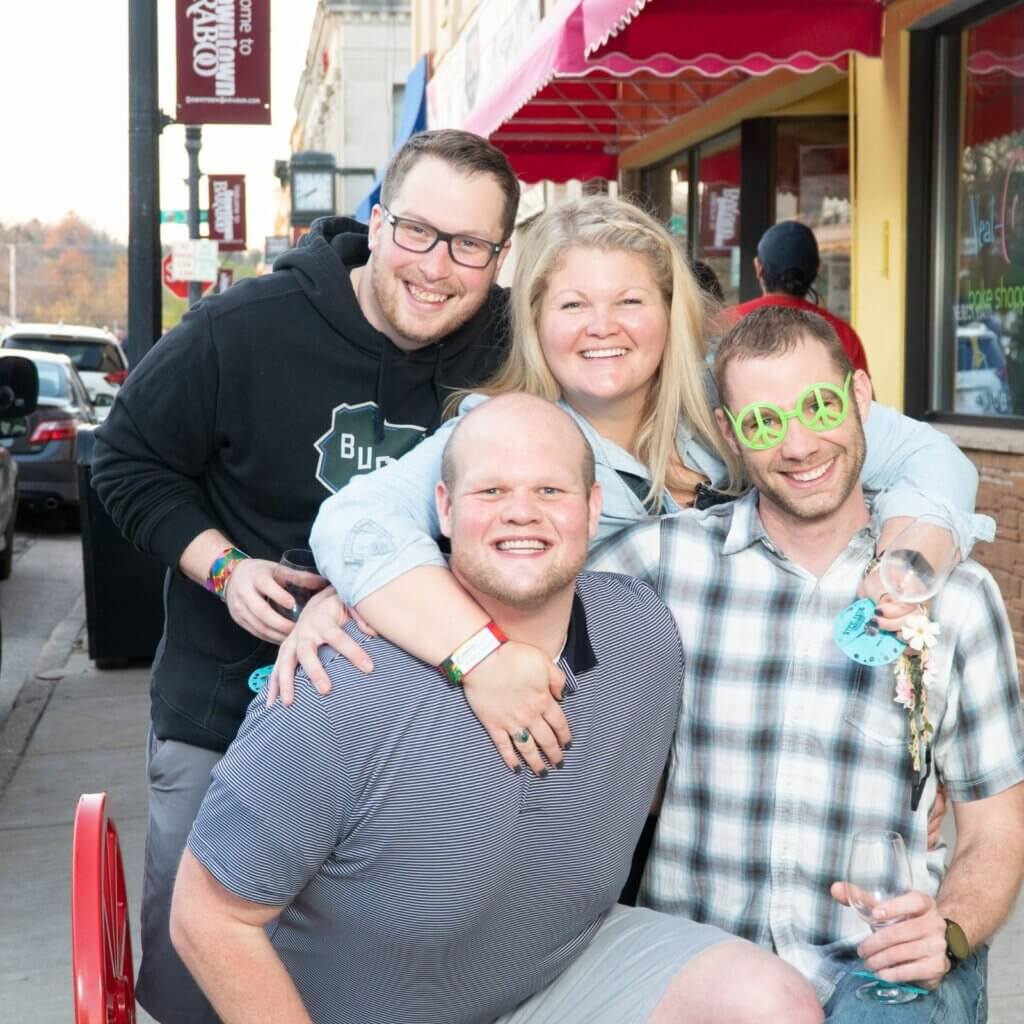 What if I have questions while on the wine walk?
You can ask any of the staff at participating businesses or one of our wine walk ambassadors who will be available throughout the evening.
Some tips for making your evening more enjoyable!
Avoid waiting in line by picking up your glass and wristband anytime before 6 p.m. the day of the event.
Write your name on the back of your booklet and wine glass ring, in case they get misplaced they then can be found!
Make a plan with your group for which locations you will visit. We suggest going to locations that you have never been to or that have wines you are interested in tasting.
Wear comfortable shoes and dress for the weather!
If you make purchases while on the wine walk, ask the business to keep your bag behind the counter and pick it up at the end of the walk or the next day.
DO NOT come hungry! It is best to have eaten something beforehand, as some stops might not have what you are interested in eating.
If you have picked up your glasses ahead of time (before 6 p.m.), we suggest starting at any location on the wine walk map starting at 6 p.m. This way you can avoid crowded locations!
Follow traffic pedestrian rules. Please only cross the streets at crosswalks.
Please know…
Bring your ID! We will refuse to serve you if you cannot prove you are 21 years or older.
We will refuse to serve anyone who appears to be intoxicated.