A Musical Legacy: Concerts on the Square
By: Seth T., Nicole K.
The summer season not just a boom in frequent guests to our downtown area, but also exciting events that welcome all to stay and enjoy. From the well-loved Big Top Parade, return of the Farmer's Market every Wednesday and Saturday, there's something around every corner on almost each day of the week. One event that welcomes summer with harmony is the long-standing tradition of Concerts on the Square. A staple of the Baraboo community for over 40 years, it has provided a variety of different genres to tune up the downtown streets. More importantly, it gathers all community members and guests to this lavish town to come as one and celebrate on a gorgeous summer evening. Here's what to know about the concerts, its history, what to expect, and how to enjoy yourself!
History of Concerts on the Square
The first Concerts on the Square series began in the 1970s. It was founded by Professor Jerry Stich, a relatively new professor of music at the (then known) University of Wisconsin-Baraboo/Sauk County. The campus dean Ted Savides and Professor Stich at the time were determined to create a strong relationship between the UW campus and the Baraboo community. Professor Stich believed that starting a band program and incorporating community members would be an excellent fit for a community proud of its creativity in arts and lively circus heritage.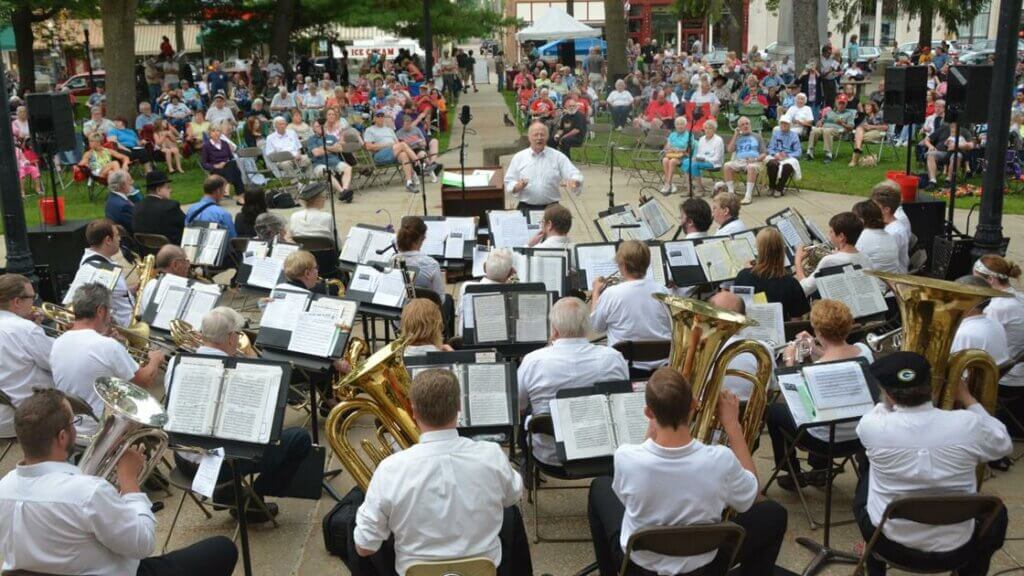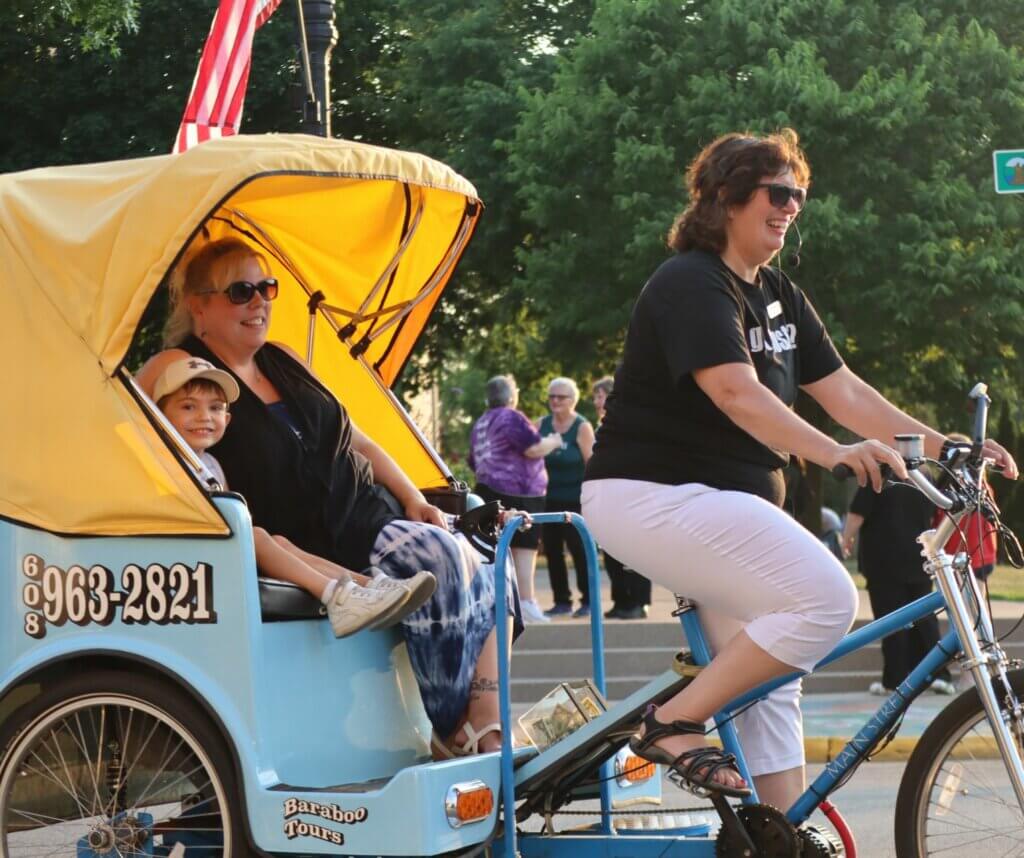 Eats, Treats, and Tours
The summery music tradition provides an array of activities and tasty treats to accommodate the evening concert. For a quick dinner bite, Mama Mia Pizzeria sells a wide selection of different pizzas by the slice. If that doesn't finish you off and want to indulge the sweet tooth, take a few steps over to Edwards Ice Cream for a scoop (or two) of ice cream. Or buy on of their famous ice cream sandwiches. Beware: these sammies are no tiny cookie!
Should you need to digest before heading back to take in the music, step into the backseat of a rickshaw ride and learn about the history of Baraboo courtesy of Baraboo Tours. Hear about the story of the Ringling brothers, listen as the tour guide points out historic buildings. All within a short time span so you can still enjoy the live music on the square!
A Historic Alternative
Sometimes Mother Nature can pose a threat to live music outdoors, but that doesn't stop the evening of musical fun. Should rain or severe storms come through the area, the concert is held inside the historic Al. Ringling Theatre. While we still hope for a gorgeous evening of dancing, humming, and singing along while the sun goes down, being inside one of America's most prominent theatres is not a bad alternative to partake in this tradition.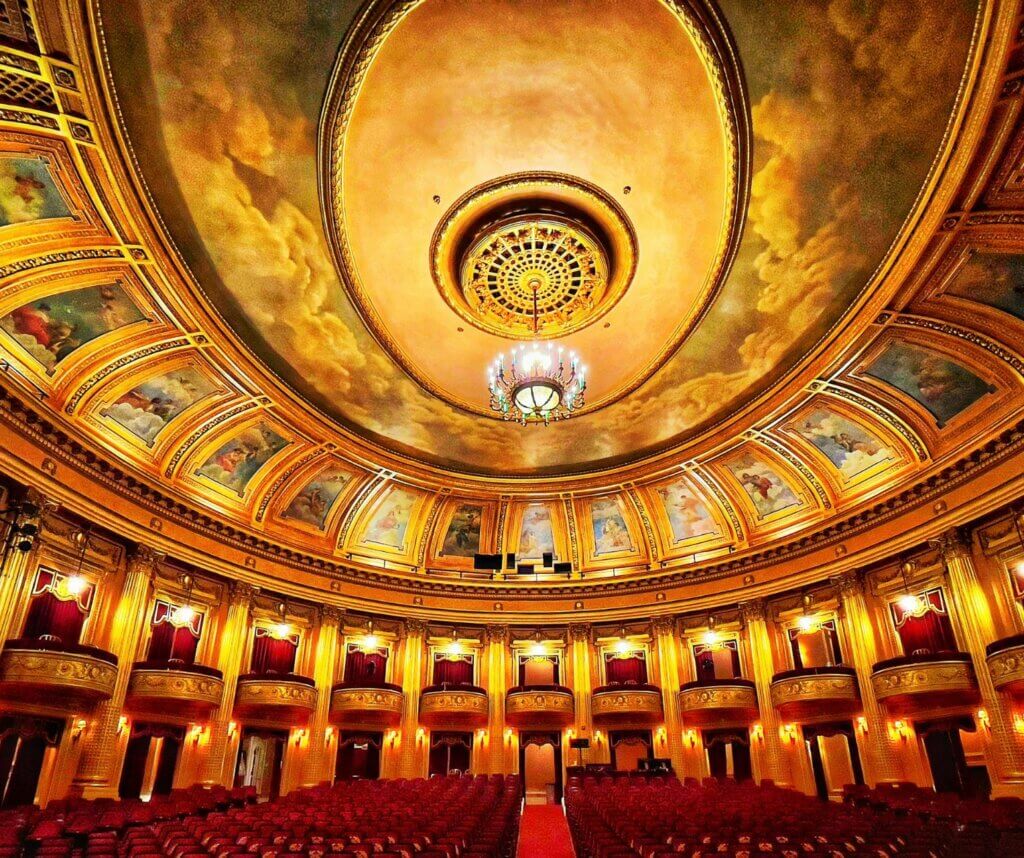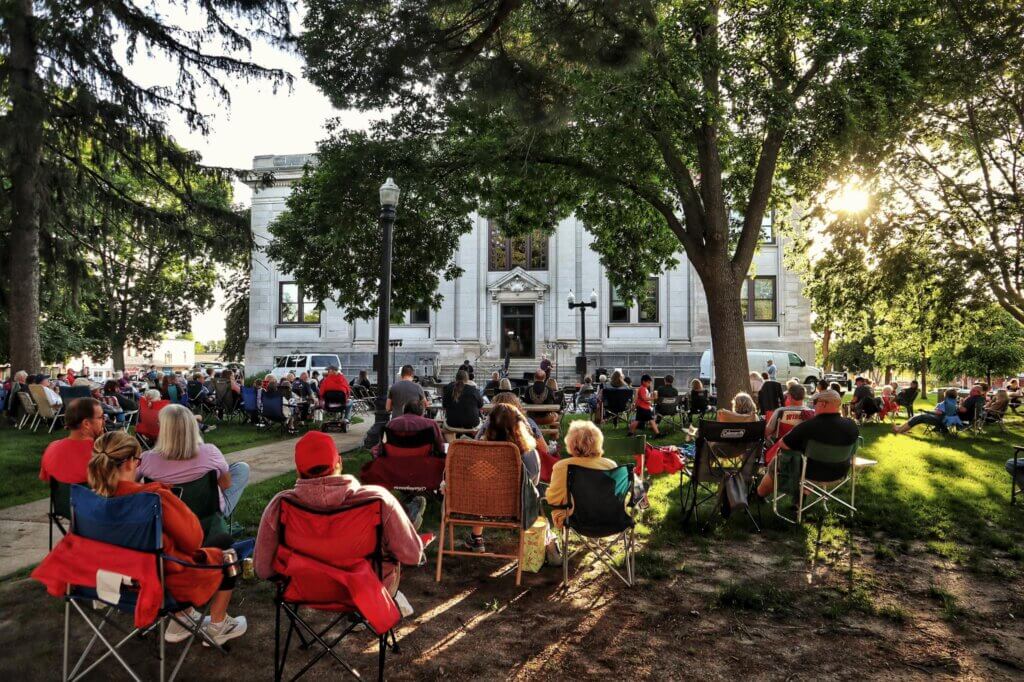 Come Prepared!
Looking to attend on a Thursday evening? You might want to bring some important items to the show. We have a list breaking down all the goodies to make the evening most relaxing and enjoyable for you!
What to Bring:
Seating: Although some seating is available, you are welcome to bring your lawn chair or a blanket.
The Whole Family (and some friends): Young and old, the in-between, friends, family will dance, hum, sing along to the bobbing tunes that play throughout the night.
Be a Part of the Tradition and Legacy
Each concert takes place from 7:00pm until 9:00pm. There is always a different band that plays a different genre and style of music. Just like the Concerts on the Square, there are grand traditions and stories to be shared every Thursday night. Join us for the magic and add to the legacy of this timeless summer classic started by the passionate and dedicated Professor Jerry Stich that will be celebrated and part of downtown Baraboo as a summer gem for many years to come.